Welcome to Wentworth College & Primary
The mission of Wentworth College is to create a co-educational school where every student is educated to achieve his or her full potential; to create opportunities, expand horizons, reward effort and encourage excellence in an efficient, disciplined, caring and supportive environment. Wentworth College undertakes to foster equity, respect, self-worth, interpersonal skills and a worthwhile values system, so enabling each student to make a lifelong positive contribution to society.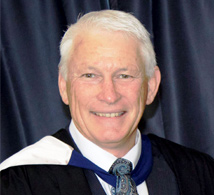 A note from principal Bruce Tong
Wentworth Primary School & College has outstanding teachers, small class sizes, clear expectations and an educational culture where children have a sense of belonging. These, combined with Wentworth's special character, provide a firm foundation for a confident, happy and successful learner …
2023 Open Days
We recognize that selecting the right school for your child is a momentous choice. That's why, during our Open Days held during the school term, we offer guided tours. These tours provide you with the opportunity to witness Wentworth College & Primary in action on a typical school day, as all our activities and classes continue as usual.
Holly
We admire your professional knowledge and kind personality very much. It is a fantastic and special experience to study in your school.
Alex
Our daughter has only been at the school for 2 weeks however we have already seen her confidence grow …
Apple
Apple spent Year's 10 and 11 studying at Wentworth College combining her professional golf tuition and her Cambridge International Examinations. Studying on a golf Scholarship, she made excellent progress in her English, her academic studies, and her golf. She also played for the Wentworth Golf Team. Apple has now gone on to university in America after securing a golf scholarship there.