Ruby Cong, China
Ruby studied at Wentworth College for 3 years.  In early 2020, like so many International Students, she found herself overseas, away from her family, in the middle of a global pandemic.  Here Ruby describes what it was like, the support she received, and how she went on to gain impressive grades in Cambridge A2 Level Mathematics and Physics and AS Level Marine Science as well as a further AS Level in Economics.
Read More
Ruby is currently applying to Universities in Singapore and the United Kingdom, to study Psychology.
"I am from Qing Dao, Shan Dong province of China. I came to New Zealand when I was 15. I had never been outside of Asia before. The education system in China was too stressful to me and I found it hard to catch up with its pace. During this time, my mother visited Wentworth College as the head master of an education party for learning from each other. She met Mr Bruce Tong, the Principal and was impressed by the study environment and atmosphere there. Then, both my parents and I decided to study in New Zealand.
The hardest part was language barrier when I first came here. My English level was just B2. Luckily, we had extra English classes every day to develop language skills. I really appreciated Mrs. Jordan and Mrs. Palosne. They were there for me not only to teach me academically, but also to support me spiritually. Mrs. Graver, Mrs. Tanaka and Mrs. Vaudrey were lovely international teachers who set up a lot of activities for me, so I could experience kiwi culture. We went to the Auckland Zoo, aquarium and Auckland Museum. It was a fun time.
I adjusted the life in New Zealand relatively soon. The more English I spoke, the more fluent I was. Though I felt a bit lonely from time to time, living independently and confidently made me feel proud. I communicated more with my classmates, been active in my classes and participated more activities. Those things reduced my homesick and helped me fit into the school better.
School life in New Zealand was notably different from China. To be honest, I was tired of chasing top grade in Chinese college. It seemed like grades were everything. I did not have any free time to cheer up my body or boost my mind. Moreover, I hadn't had a target. The reason I studied hard in China was just to make my parents happy. I didn't realize that until I came here. In Wentworth, nobody really pushed me or yelled at me to get top marks. It was ok to be imperfect. Teachers would never look down on me even though I was not good at some subjects. There were a lot of memorable times in my classes. We had numerous outdoor activities after school. Wentworth college concentrated not only on academics, but also cared about your health in general. This was my favourite aspect.
I lived with a lovely family, Mildred, Jonathan and their daughter Hannah. They were all super kind people. I was quite picky with food and sometimes I really missed Chinese food. But Mildred could satisfy all my dreaming recipes. She shared heaps of menu to me so that I can cook by myself in university. When I felt bored, we watched TV together just like friends. On my 18th birthday, they prepared plenty of delicious food for me. We decorated our house together. Though it was in lockdown, we made a small party just for us. They warmed my heart and I loved them.
I hadn't been home for two years due to the pandemic. It was a hard time for all of international students. Mrs. Graver organized a lot of activities to ease our stress. I tried to join a few committees to distract me from homesickness. It worked out well. Making more friends and reading books were also good ways to reduce negative emotion. During this period, I improved a lot. I learned many living skills and gradually became mature. I will definitely miss the living condition in New Zealand. It was such an ease living style with absolutely no pollution. I found peace here and was able to spend time doing the things I want to do most.
I decide to study Psychology in Singapore National University. I wish I can learn it well and bring knowledge back to China. So, more people will have a better understanding of this field. Studying in Wentworth was an important and irreplaceable stage in my life. I hope you can value the opportunity of studying abroad. Sometimes you will be alone but don't change yourself to please others. You will find real friends eventually. Look for things you really want and don't forget your original purpose."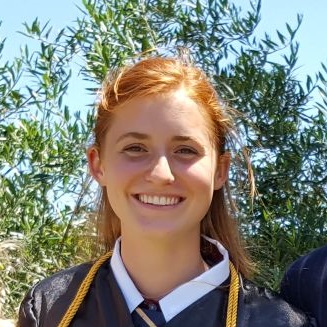 Tania Barnes, USA
Tania Barnes passion was to pursue marine biology studies, and this led her to forego her last year of High School in the beautiful mountains of Colorado in the USA, where she lived, and find a school with close proximity to the Pacific Ocean and that had a curriculum that included Marine Science. Whilst in the process of exploring options both domestically and internationally, Tania heard of Wentworth College.  
Read More
 Tania studied Cambridge Marine Science, taking her AS and A Level, in just one year, an amazing feat considering most students take 2 years to achieve an A level. On top of that, she came top in the school in this subject, gaining an impressive A grade. Tania also studied AS Level Physics, and AS level Chemistry gaining impressive grades that gave her University Entrance to many top universities worldwide. However, her love of New Zealand means she now studies Marine Science at Auckland University.
"Deciding to come to New Zealand was one of the best decisions I ever made! I have seen myself develop both academically and personally during my time in New Zealand. Wentworth College provided me with an outstanding education, beyond supportive teachers and a wonderful school and homestay environment. I came to New Zealand to further my studies in marine biology and experience a unique culture. In the process, I met many amazing people from all over the world, and developed lifelong friendships. From snorkelling in marine reserves, collecting data from the field, beach clean-ups, joining the sailing team, participating in house sports and attending the school ball, this year has been an experience of a lifetime. Wentworth has been everything I had hoped for and more."
Apple Ngamwong, Thailand
Apple spent Year's 10 and 11 studying at Wentworth College combining her professional golf tuition and her Cambridge International Examinations.  Studying on a golf Scholarship, she made excellent progress in her English, her academic studies, and her golf.  She also played for the Wentworth Golf Team.  Apple has now gone on to university in America after securing a golf scholarship there.
Read More
"Studying at Wentworth was such a great experience. All of the teachers and students are very friendly. I played golf at Gulf Harbour Country Club and it is a very beautiful course."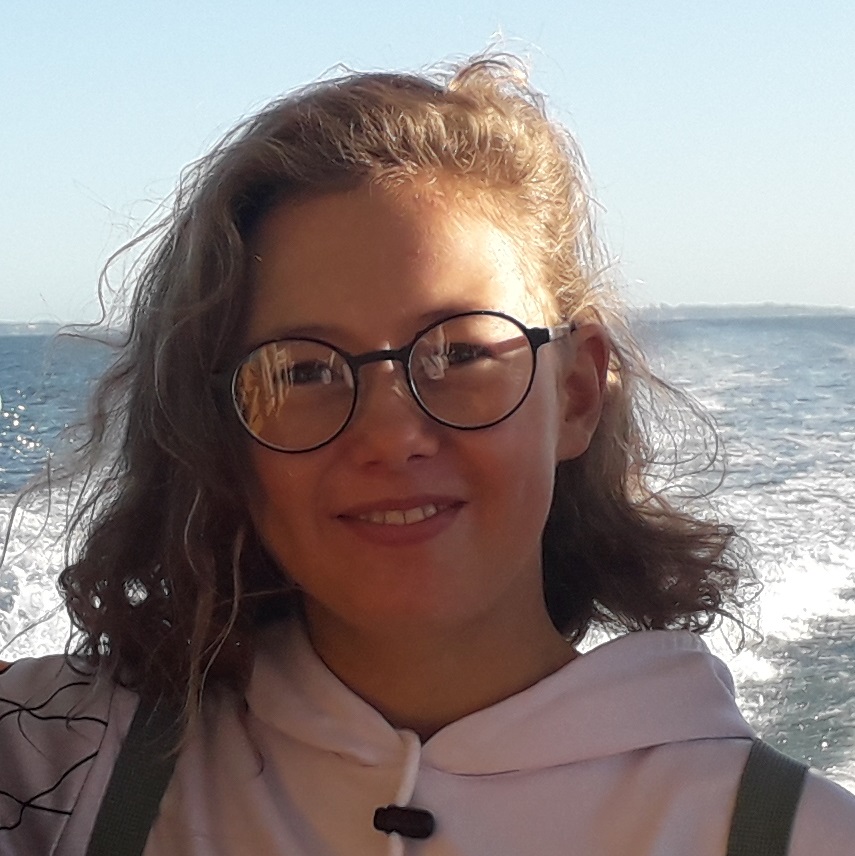 Amelie Marseille, Germany
Amelie is a keen sailor, and was already competing in national and international sailing regattas in Germany. Amelie joined Wentworth's sailing academy, enabling her to continue her sport at a really high level, whilst also enjoying an overseas study experience. Amelie also loves music and dancing and joined the school orchestra playing the harp, as well as doing singing lessons and ballet.
Read More
Amelie's main focus was to improve her English.  She also studied AS Level Marine Science, Economics and Mathematics whilst at Wentworth, following the Cambridge Assessment International Education curriculum.  She found the classes very different to Germany, but appreciated the small size of Wentworth, and soon saw the advantages. "Smaller classes! The teacher can support you more as an individual. There was more silence in the classes, so you could concentrate and focus better in lessons. It might be small but Wentworth is a big community because everyone knows each other. The relationships between all students and teachers is much closer."
Amelie went on the outdoor education camp and explored much of New Zealand though her sailing competitions, school trips, trips organised by her agent, and independent travel when her parents visited her over the summer break.
As well as sailing with the Wentworth sailing academy, Amelie also joined the Russell Coutts sailing club in Manly, just 5 minutes from her homestay home, and competed in many sailing regattas whilst in New Zealand favouring O'pen Bic and Feva sailing.
"I chose Wentworth College because it was recommended to me by my education agent in Germany as a school that offered support for sailing students. When I first arrived here, I was really positively surprised. Everyone was so kind and nice and there was so much support from everyone."
Davis Oh, South Korea
Davis studied at Wentworth College for 4 years combining his academic studies with his passion for golf. Described by Mr Langdon, Teacher of Economics as "very intelligent and one of the best economics students I have taught in a long time",  Davis gained impressive top grades in Maths and Economics at AS Level in Year 12, and is equally well in his A2 Level Mathematics, Economics and a further AS level in Business Studies.  
Read More
Davis has accepted a place at one of Korea's top universities, Sungkyunkwan University, to study Business Administration.
"I came to New Zealand with my parents when I was 13 years old. It was a big challenge for me because I've never been to a western country. At first, I was worrying about how I will manage to settle in New Zealand, but all the native friends and teachers in Wentworth have been very kind and helpful that all my worries were unnecessary.
As well as studying hard at Wentworth, I also put a lot of effort in my golfing. Wentworth offered me golf scholarship that supported me to achieve my goal, which is becoming a professional golfer. I also enjoyed my time as Captain of the school golf team. We played so many different golf courses within Auckland that gave me a lot of good memories with my teammates and with our golf team teacher Mr Langdon.
In the very last six months in New Zealand, I moved into a homestay that Wentworth organised as my parents went back to Korea. It was a great pleasant for me to meet my first ever homestay parents, Mavis and Tony. I always enjoyed my life in the homestay because they supported me in studying and golfing just like my parents and the food that Mavis makes for dinner is magnificent.
I have had a lot of hard times playing golf tournaments and keeping up with my schoolwork, now I can feel that all my hard work is starting to pay-off. In the future, if I look back to my life in New Zealand, I will definitely think that it was my most meaningful and remarkable time as a student."