Entrance Scholarships
The Wentworth Trust Board offers a number of New Entrance Scholarships each year to potential new students wishing to enter Wentworth College. Scholarships are awarded by way of a discount off the annual tuition fees, ranging in value from 10% – 30%.
New Entrance Scholarships are awarded based on the results of scholarship examinations held late June/early July each year, whilst also considering any applicants' exceptional ability (such as in sport, cultural and community endeavours). Applicants are required to sit assessments in English and Mathematics, each of approximately 1 hour's duration.
Scholarship examinations for students wishing to enter Wentworth in 2023 have been held and all applicants advised of the outcome.
The date of the this year's scholarship examination is Wednesday 28th June 2023, for students wishing to enter Wentworth College in 2024.
For all enquiries about scholarships, please contact enquiries@wentworth.school.nz
Register your interest in taking the Entrance Scholarship Examination here:
GOLF Scholarships
Wentworth College / Gulf Harbour Country Club
Outstanding young golfers with a handicap of 10 or under are eligible to apply for these prestigious scholarships. If you wish to talk to us about the possibility of golf scholarship for your child, please phone Rachel Vaudrey in the College office on 09 424-3273 to arrange a time to come in and meet with the Principal.

The Gulf Harbour Country Club course was designed by Robert Trent Jones Jr, arguably the world's finest designer of classic golf courses. It is set against the spectacular backdrop of the Hauraki Gulf. Superb finishing holes, ocean views, rolling terrain and classic traditional values all combine to create one of New Zealand's most outstanding golf courses.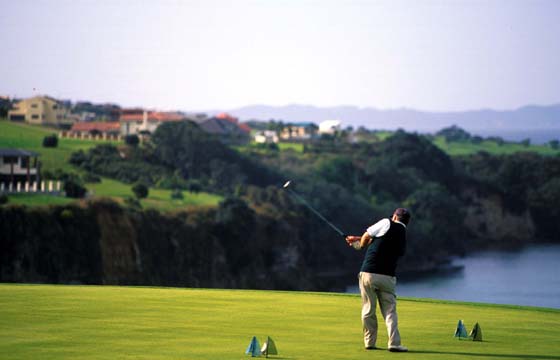 For further information on applying for these scholarships please contact the school office either by email or by phone on 09 424-3273.