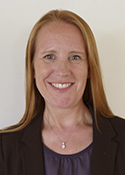 Rachel Vaudrey
International Student Director
rvaudrey@wentworth.school.nz
Rachel is responsible for the enrolment and pastoral care of our international students for both the Primary School and College. Rachel moved to New Zealand from London having enjoyed a 20 year career in Marketing in the UK and now lives on the peninsula with her husband and their three young children all of whom are enjoying their 'Kiwi' life. Rachel looks after the international student programme and encourages students from all over the world to come and study in this beautiful part of New Zealand. If you are the parent of an international student, an agent, or a local family interested in providing a caring home for one of our international students, please contact Rachel.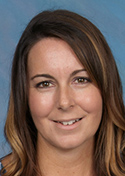 Jahna Graver
Admin. Assistant / Librarian / International Homestay Co-ordinator
jgraver@wentworth.school.nz
Jahna has a multi-tasking role at Wentworth, with part of her time spent working in Reception assisting with administration and accounts duties, where she also looks after the pastoral care of our international students as Homestay Co-ordinator. The rest of her day spent managing the school Library. Jahna has many outdoor interests including snowboarding, wakeboarding and surfing to name a few. With two teenage daughters of her own, Jahna loves conversing with the students and offering them support.
Katie Tanaka
International Student Co-ordinator
ktanaka@wentworth.school.nz
Katie is a busy member of the International Student department looking after students, enquiries and enrolments from the Chinese, Japanese and Korean region. Katie has worked in International Education for more than 15 years and enjoys interacting with students from all around the world. Katie has other administrative duties, including specific project work as well as writing the College weekly newsletter.
Michelle Jordan
Teacher of English and ESOL
B.A./L.L.B., GRAD.DIP.TCHG.
mjordan@wentworth.school.nz
After graduating in South Africa, Michelle practised as a lawyer for ten years. She moved to New Zealand in 2007 and retrained as a teacher. Michelle has a keen interest in finding alternative ways to encourage reading in the digital age. She enjoys reading, playing golf and spending time with her husband and two children.
Tunde Palosne Buday
Specialist Language Teacher
M.A., B.ED.
tpalosnebuday@wentworth.school.nz
Mrs Palosne Buday is a linguist with a Master's Degree in English Language and Literature. She is passionate about both learning and teaching languages, and speaks German and English fluently, Spanish at intermediate level and, of course, Hungarian which is her native tongue. In the past 16 years she has been teaching English and German in a number of countries in Europe and South America. Shortly after she met her winemaker husband, she relocated to her hometown in Hungary where she has been raising her two sons, teaching at a Lutheran High School, as well as running her own business – a medium-sized language institute. Since moving to New Zealand in 2016 with her family, Mrs Palosne Buday has been helping international students at Wentworth College. She strives to support her international students facing the daily challenges of being at an English-speaking school, and always aims to create a warm and welcoming atmosphere in her classroom.
In her free time, Mrs Palosne Buday loves reading and walking on the beautiful local beaches with her children and friends.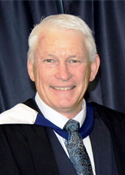 Bruce Tong
Principal
M.ED. ADMIN., B.ED., DIP.TCHG.
btong@wentworth.school.nz
Bruce's previous appointment was Deputy Principal at Westlake Boys' High School. He has a wealth of educational experience within both the primary and secondary service including responsibilities for strategic planning, school-wide curriculum development and management of college pastoral care and guidance. Bruce is a keen sportsman and has managed and coached rowing and hockey to a senior level.