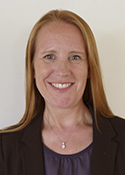 Rachel Vaudrey
International Student Director
rvaudrey@wentworth.school.nz
Rachel is responsible for the enrolment and pastoral care of our international students for both the Primary School and College. Rachel moved to New Zealand from London having enjoyed a 20 year career in Marketing in the UK and now lives on the peninsula with her husband and their three young children all of whom are enjoying their 'Kiwi' life. Rachel looks after the international student programme and encourages students from all over the world to come and study in this beautiful part of New Zealand. If you are the parent of an international student, an agent, or a local family interested in providing a caring home for one of our international students, please contact Rachel.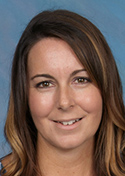 Jahna Graver
Property Manager and Support Staff
jgraver@wentworth.school.nz
With a rich and substantial tenure at Wentworth, Jahna has assumed a diverse array of responsibilities throughout her career. Presently, Jahna serves as the Property and Support Staff Manager, wherein she also supervises the operations of the Uniform Shop/Sales, Library, coordinates various aspects, and provides pastoral care for our international students.
Bing Kong
Mandarin Teacher / Chinese Parent Liaison
bkong@wentworth.school.nz
Mrs Kong teaches advanced Mandarin for Speakers of Mandarin in the College, and supports our International Students and their families, providing translation and first language support to our Chinese students. Bing has been teaching since 1995 when she graduated from Beijing's teacher training university with a Bachelor of Arts degree majoring in Chinese Language and Literature Education. From there, she taught Chinese Literacy in a Beijing High School. After coming to New Zealand she has taught Mandarin in the community and at another local school. In her spare time she enjoys activities with her family, listening to music and reading.
Michelle Jordan
Teacher of English and ESOL
B.A./L.L.B., GRAD.DIP.TCHG.
mjordan@wentworth.school.nz
After graduating in South Africa, Michelle practised as a lawyer for ten years. She moved to New Zealand in 2007 and retrained as a teacher. Michelle has a keen interest in finding alternative ways to encourage reading in the digital age. She enjoys reading, playing golf and spending time with her husband and two children.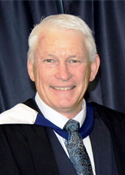 Bruce Tong
Principal
M.ED. ADMIN., B.ED., DIP.TCHG.
btong@wentworth.school.nz
Bruce's previous appointment was Deputy Principal at Westlake Boys' High School. He has a wealth of educational experience within both the primary and secondary service including responsibilities for strategic planning, school-wide curriculum development and management of college pastoral care and guidance. Bruce is a keen sportsman and has managed and coached rowing and hockey to a senior level.