Thank you Bigfoot Adventures for coming in to teach us how to make sure we are safe when riding our bikes.
Our day began with checking our helmets for signs of damage and making sure they fitted properly!
Then it was onto checking our bikes were roadworthy with the ABCD Quick test.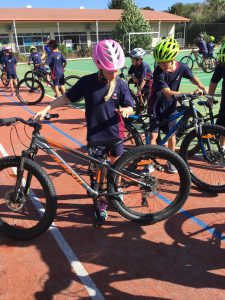 Finally, we were ready to cycle and learn how to mount, brake and dismount with control. By the time we had finished playing games and having "slow" races, we were all bike experts!