We made Bull Roarers which are originally from Australia.  They were used in the outbacks of Australia by the Aborigines to communicate to other tribes by spinning them over their heads.
Firstly we had to sand the edges.  Some of us found it very tricky.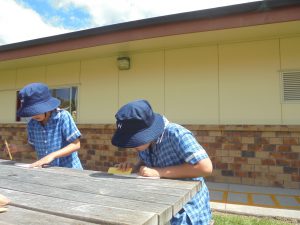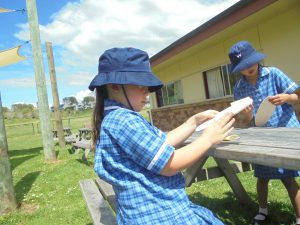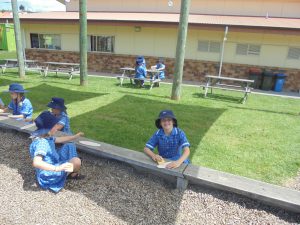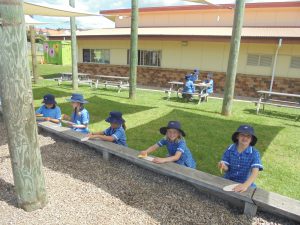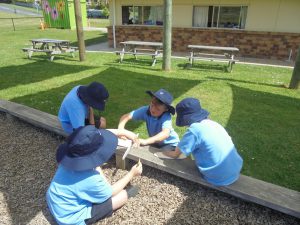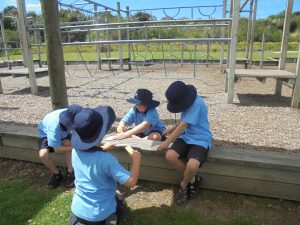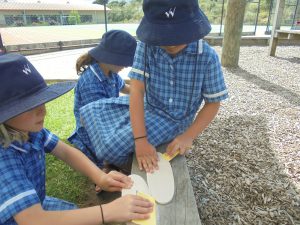 After we sanded them we transferred our design onto them then carefully painted them using fine paintbrushes and skewers.  We tried to use designs and animals found in Australia.
Below are our finished Bull Roarers.