We decided the Kakariki would best suit us being cheeky, chatty Parakeets, beautiful in colour and song.
You can listen to what they sound like through the link http://nzbirdsonline.org.nz/species/red-crowned-parakeet# and I'm sure you will agree it sounds very much like our busy class.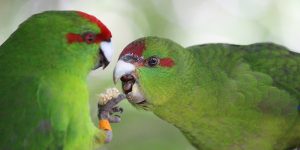 These are the wonderful faces of the Kakariki with their amazing smiles.