Wow, what a fantastic term we have had so far! As always, I am very impressed with the hard work, effort and dedication the year 5 children are putting in to all that they do.
Maths
In Maths we have been learning about reflections.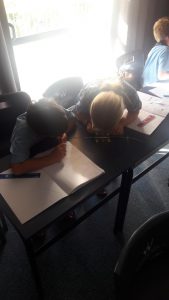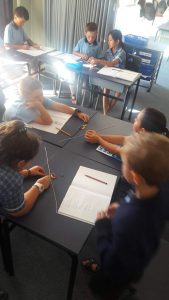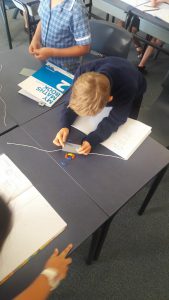 Science
In Science, we have been continuing to look at 'The life-cycle of a flowering plant'.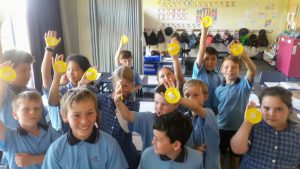 The class enjoying being bees and flowers, whilst investigating how pollination works.
We have been closely observing beans that we planted in various locations and are pleased to notice that two beans have begun to germinate.
Dad's Day
I was so pleased to see so many adults at Dad's day. The children thoroughly enjoyed you coming into the classroom to help them with their seed dispersal investigation. Some children decided to take extra helicopters home, to continue their investigations in different environments!
Golden child was also a great success, with the class showing their competitive and sporty side, whilst competing against the Dads.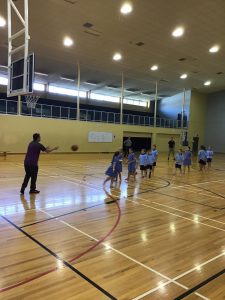 Thank you so much to those who were able to find the time to attend Dad's day. I am very glad that you were able to get a glimpse of what life is like in Tuatara class, and I'm sure you will all agree that we are very polite, caring, inquisitive and respectful learners. I am incredibly proud of each and every child and their wonderful positive attitudes towards school life and their learning.
Multicultural Expo
The primary school were invited to the college to participate in their multicultural expo. The children really enjoyed finding new facts about different countries and trying different foods.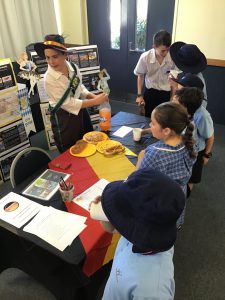 Camp
Next week we will be attending camp. I am very excited to see the class embracing new activities and having opportunities to work in different teams.
As always, please do not hesitate to contact me if you have any good news to share, or anything that you wish to discuss. cfielding@wentworth.school.nz