Hello to all,
What a fantastic start we have had to year 5!
Firstly, I would like to say well done to all of the children for doing incredibly well in their assessments. Each child did their very best, and the results have informed our learning this year.
We have kick started Term 1 with lots of exciting learning:
In English we are reading Kensuke's Kingdom – a wonderful adventure novel by Michael Morpurgo. We are already most of the way through the text, and at times finding it difficult to put down! It is wonderful to witness such engaged readers in action!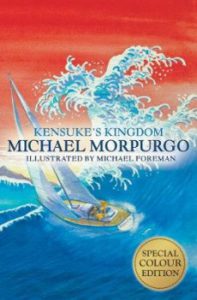 In Mathematics we have been looking at number and place value and have enjoyed working with a partner to play games and investigate with numbers.
In Science we are looking at flowering plants. In groups we have planted some fruit stones and are taking turns in watering them.
Missing Images
Last week we met Harold the Giraffe for some life education classes. Here we discussed what it means to be a good friend and what digital citizenship means. We also met Harold and enjoyed answering his questions, before having a little dance with him!
I am really pleased with how well the children have settled into life in a year 5 classroom. They are happy and really eager to learn. Keep up the good work! 🙂
It was lovely meeting you at our Meet the Teacher evening and for children to share their ILPs with you last week. As I mentioned to you all, please feel free to email me if you need to get in touch any time.