To start our Science Week off with a bang (not literally, of course!), Watt the Robot paid Parera Class a visit to teach us how to stay safe around electricity.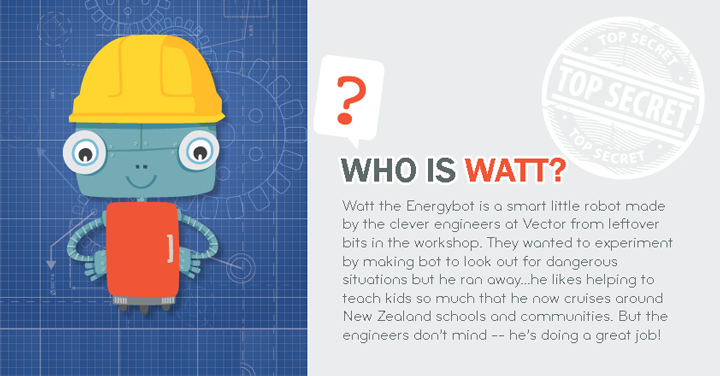 We learned that our bodies are conductors because our bodies are 70% water.
So, playing near electricity can be dangerous as it can arc and jump through our bodies to try to reach the ground.
Vector employees wear special safety clothing to protect them.