Last Friday, August 9th, the Travelwise mentors took to the pavements with placards to see how many vehicles passed the school and acknowledged the children. The exercise was to register the volume of traffic going past the school and make drivers aware that they need to slow down. The results were very interesting as we discovered it is an extremely busy road and there was considerable acknowledgment received from drivers. The students who took part thoroughly enjoyed the process, especially the smiles and waves.
Our next exercise will be to gauge the speed in which vehicles drive past the school. Alongside this we are endeavouring to start up a walking school bus. Keep an eye out for further updates on this.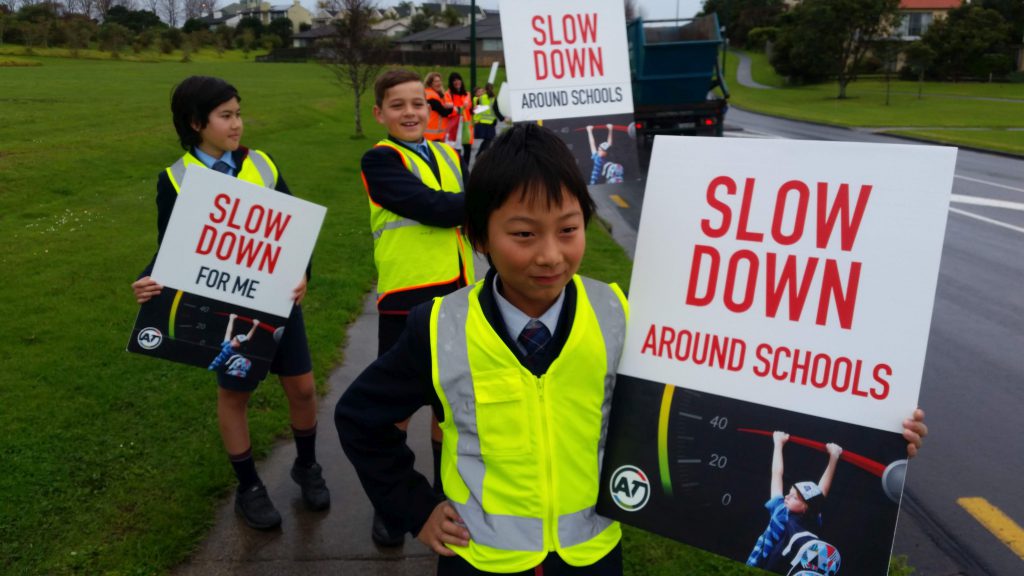 The school applied to Auckland Transport earlier in the year for a pedestrian crossing outside the school. Unfortunately, our application was declined. As student and traffic numbers increase, we hope that Auckland Transport will have a change of heart in the future and reconsider their decision.